---
Jeff Leonard, Owner J & B Outdoors
---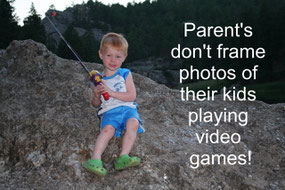 On the doorsteps of Father's Day, I'm reflecting this week on my father and how he shaped my life including my deep passion for the outdoors.  Then I took it a step further and reflected on not only my role as a dad but society as a whole when it comes to passing on a love of hunting, fishing and other outdoor pursuits.  The conclusion I've come to is not the most encouraging. 
Hunter numbers in the United States are on the decline and there's many trains of thought on why this is occurring, but being that's it Father Day, the wheels started turning and I think I may have come up with a valid reason why our numbers are dwindling.  Unfortunately, we as fathers may be partly to blame.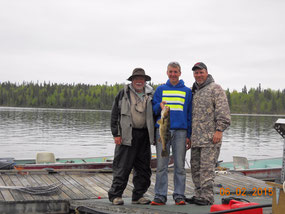 As the host of the outdoor radio show "Road's End Outdoors" for five years, I often asked my guests, who were obviously avid outdoors people, the following question; "Who was the key person in your life that introduced you to hunting, fishing, and other outdoor pursuits?"  The response almost 95% of the time was their father.
Like those guests, I remember a lot of things from my childhood, but my fondest memories are those of spending time on the water fishing or hunting alongside my dad.  If you stop and think about it, you realize that who you are today was largely shaped by all those adventures spent alongside your dad in the outdoors.
Fast forward to about a decade ago and I recall a conversation I had with my wife.  My oldest son was nearly a teen and my spouse was starting to question the amount of time that we were spending in the outdoors hunting and fishing together.  Of course, her argument was "We were doing it too much!".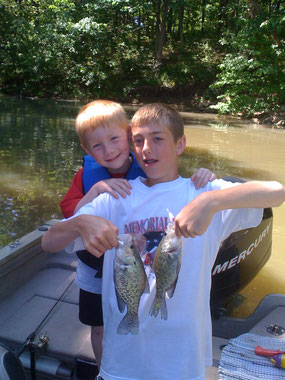 My older son will be 22 this year and I often overhear people talking with my wife saying things like he's developed into a nice young man.  She often responds by saying she attributes it to him spending so much time in the outdoors throughout his teen years.  Rather than getting into "hijinks" which would have gotten him in trouble, he focused on spending his free time in the outdoors.
So what's my theory on why "Fathers" are partly to blame for the decline in hunters?  We're not introducing them to the outdoors like our father's did!  The U.S. Fish and Wildlife Service noted that the United States lost 2.2 million hunters between 2011 and 2016.  Put that into perspective…In 2016, only 11.5 million people hunted.  This is less than 4% of the national population. 
Like you, some of my greatest memories from childhood were those spent in the outdoors with my dad.  He instilled a love for hunting and fishing in me that will last a lifetime and I'm proud to be passing that on to my sons.  Unfortunately, many of us have made our lives so hectic that we have failed to take time out for what's important in life. 
It's easy to use excuses like I'm too busy with work, I don't have the time, my kids are involved in too many extra-curricular activities, etc..  As father's we need to be doing more.  It's easy to say that our kids our learning life lessons from organized sports, dance, religious organizations, or whatever activity they're involved in, but who's values and beliefs are they learning…yours or someone else's.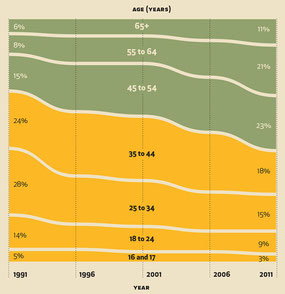 The path to getting our sons and daughters outdoors has another speed bump and as father's we often turn a blind eye to it. 
Unfortunately, in modern times the most common activity for our children is a sedentary one and it's filled with life lessons that quite frankly frighten me. 
According to the PEW Research Center 90% of parents report that their kids (ages 6-17) watch TV, movies, or videos on the internet and 80% say their kids play video games.  How bad has this gotten?  A recent study published by PEW Research found that teens spend an average of 9 hours per day in front of a screen for gaming or entertainment only.  That's a scary number!
As someone who's spent a lot of time in the outdoors, I can honestly say that hunting, fishing, and other outdoor activities can offer just as much entertainment and thrills as anything found on an electronic screen.  We as fathers just have to introduce our kids to it!
Outdoors people are not born with a passion for the outdoors, we were introduced to it by our fathers and grandfathers.  Besides, would you rather your kids be learning life lessons from playing video games and watching internet videos on YouTube or by your side while hunting or fishing.  Ideals like respect for nature, discipline, patience, endurance, disappointment and failure, practice and preparation are the gifts you give them.
Finally, spending quality alone time with your child especially in an outdoor setting is the best way to communicate the most valuable thing they need to know without ever saying a single word…."I'm your father and you and our family are the most important thing in life!" 
Father's Day is a great time to reminisce about all the great memories you made with your dad in the great outdoors. Before you pat yourself on the back for being such a great father, ask yourself one thing…are you doing what you can to pass your love of hunting and fishing on to future generations.  There's no better place to make these memories than out where the "Road's End and the Great Outdoors Begins"!